Wood Farm/Yard Cart 14 cu ft
Wood Farm/Yard Cart 14 cu ft
$159.00
SKU: 120804
14 CUFT, Heavy Duty, Wood Push Farm/Yard Cart, 400 LB Load Capacity, 26" Pneumatic, Metal Spoke, Ball Bearing Wheels, Galvanized Steel Edging, Black Finish Tubular Steel Handles, Lift Out Front Panel For Easier Dumping, Open Back Construction Allows Hauling Of Long Items, Assembly Required, Bed Size: 48'' x 31'' x 16'', Assembled Dimensions: 68.5'' x 38'' x 32''.
Bamboo Stake 25PK 3ft
Bamboo Stake 25PK 3ft
$4.99
SKU: 366883
25 Pack, 3', Natural Bamboo Stake, Ideal For Garden Supports, Plant Props & Yard Stake Applications, Weather Resistant & Durable.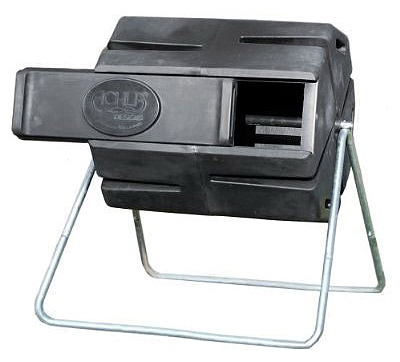 Achla Spinning Horizontal Composter
Achla Spinning Horizontal Composter
$149.99
SKU: 376798
Featured Specifications
• Tumbling composter
• 100% recycled plastic, black
• Stand included
• Sliding access door
• Rodent resistant
• Holds 7 cubic feet

Manufacturer Description
Keep garden waste and table scraps out of the landfill and put them to work feeding the microorganisms in your garden. Ridges inside help to break up clumps. The black tumbler is made from 100% recycled plastic. A sliding door provides easy access and helps keep out rodent pests. The composter has a capacity of 7 cubic feet, and includes a metal stand.